The Great Houndini tells the story of Winnie, a dog who loves to escape. The book begins with an introduction to Winnie's inspiration, the magician Houdini. We then follow Winnie's increasingly complex escapes. Although his escapes don't always have happy endings, we find that Winnie can't deny his true self.
Pre-school through 2nd grade. 32 pages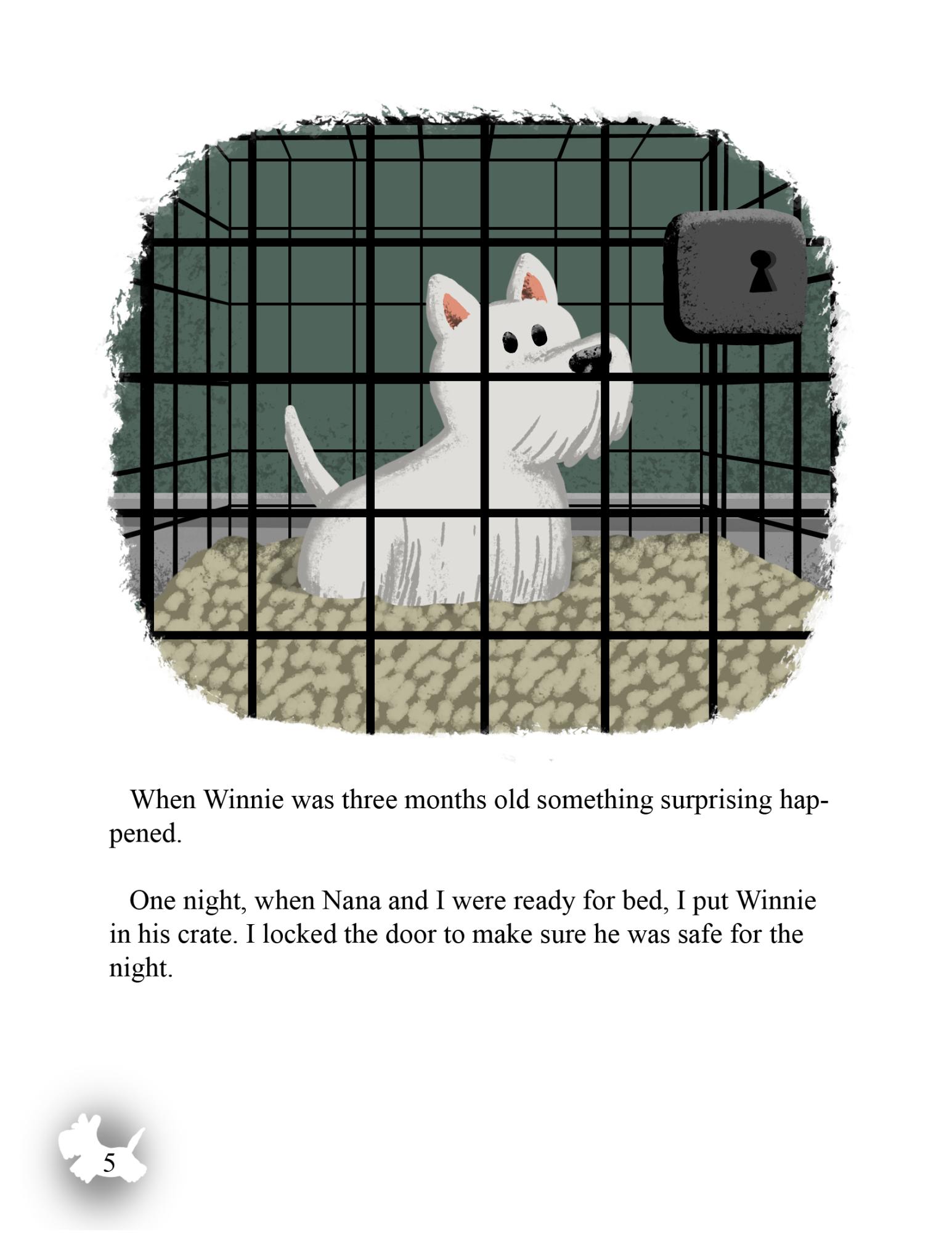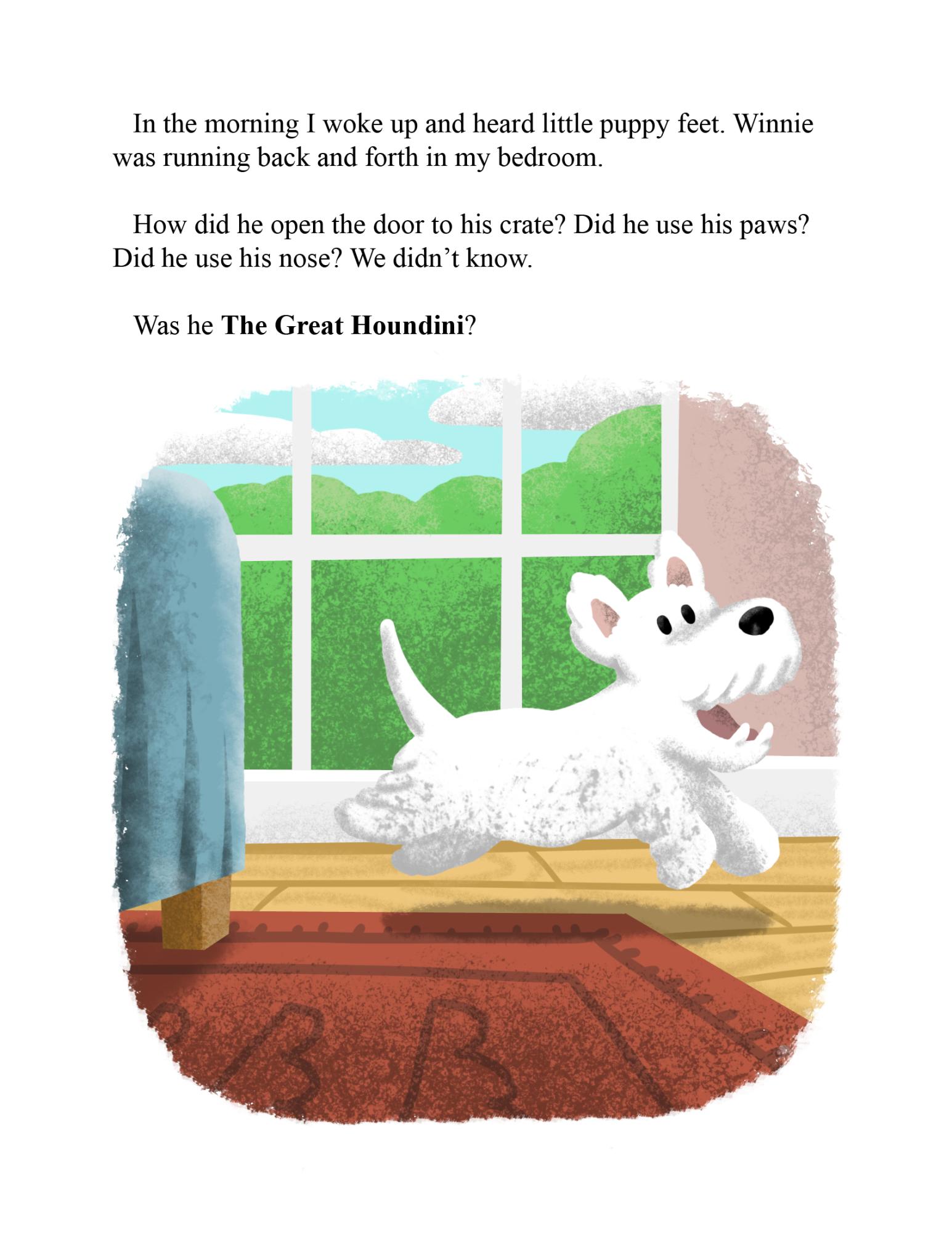 "My daughter just finished Houndini and the first thing she said after closing the book was, 'I want another Houndini book'. ...and then promptly started reading it again from the beginning."
Our Scottie introduces Brina, a Scottish Terrier. Using simple words, the book describes Brina's interaction with her family, as well as her favorite activities.
Pre-school through Kindergarten. 24 pages.
"Love 'Our Scottie!'"
"...the sentences are ones my 4 year old can memorize so he was reading the book to me and my husband and having a good ole' time."